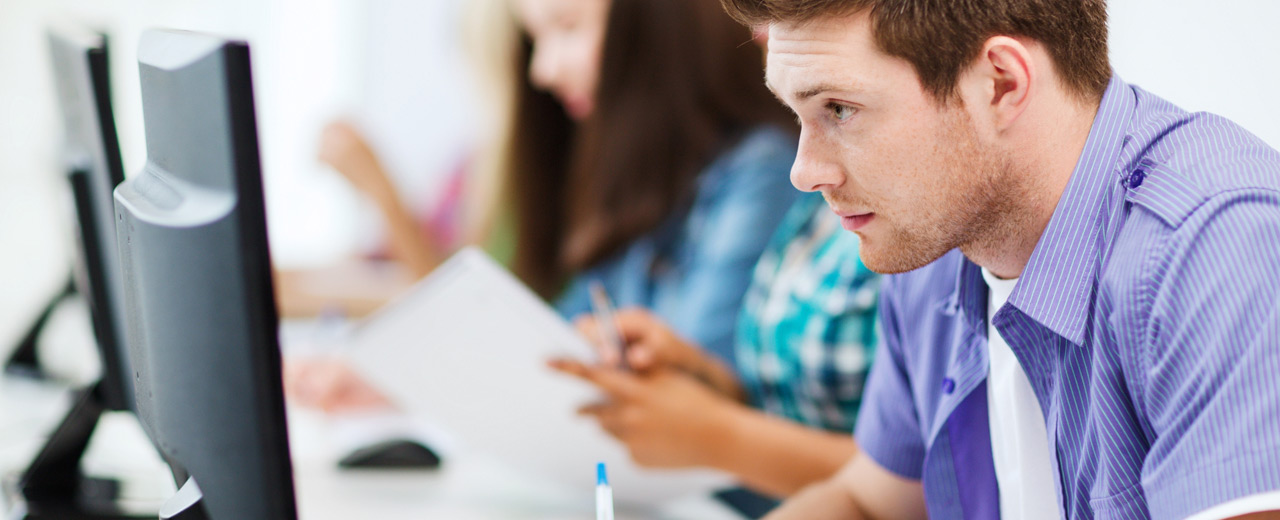 American Council on Education (ACE)
ACE Credit Recommendation for ACTFL Assessments
ACTFL assessments have been favorably reviewed by the American Council on Education (ACE) College Credit Recommendation Service. This means that students who have proficiency in many world languages may have the opportunity to be awarded college credit for that competency, whether they learned the language in a classroom or non-classroom setting.
Languages Available
Credit is available through LTI for proficiency in the following languages:
Akan-Twi, Afrikaans, Albanian, Amharic, Arabic, Armenian, Azerbaijani, Bengali, Bulgarian, Cambodian (Khmer), Cantonese, Czech, Dari, Dutch, English, French, German, Gujarati, Haitian Creole, Hebrew, Hindi, Hmong, Hungarian, Indonesian, Italian, Japanese, Korean, Lao, Mandarin, Modern Greek, Norwegian, Pashto, Persian (Farsi) Polish, Portuguese, Punjabi, Romanian, Russian, Serbo-Croatian, Somali, Spanish, Swahili, Swedish, Tagalog, Tamil, Thai, Turkish, Ukrainian, Urdu, Vietnamese, and Yoruba.
The number and type of credits that are recommended by ACE depend upon the rating received. (See Summary of College Credit Recommendations chart).
ACTFL Assessments
Five assessments are available for earning college credits:
ACTFL Oral Proficiency Interview (OPI)
The OPI is a 15–30 minute phone interview with an ACTFL certified tester and is adapted to the candidate's interests and ability. The interview is recorded and rated by an ACTFL certified rater and an official certificate will be issued.
ACTFL Oral Proficiency Interview - computer (OPIc)
The OPIc is a 20–40 minute online test that is customized to the candidate's interests and ability. The test records up to 30 minutes of a free speech sample and is rated by ACTFL certified raters.
ACTFL Writing Proficiency Test (WPT)
The WPT assesses an individual's writing ability in a selected language. Writing samples are rated by ACTFL certified raters and an official certificate will be issued.
ACTFL Reading Proficiency Test (RPT)
The RPT is a 50–125 minute test evaluating an individual's level and ability to comprehend written passages in a selected language. It is auto-graded and references the ACTFL Proficiency Scale.
ACTFL Listening Proficiency Test (LPT)
The LPT is a 50–125 minute standardized test for the global assessment of an individual's listening ability in a selected language.
Summary of ACE College Credit Recommendations by Rating & Test
The 10 ACTFL language proficiency ratings are: Superior, Advanced High, Advanced Mid, Advanced Low, Intermediate High, Intermediate Mid, Intermediate Low, Novice High, Novice Mid and Novice Low.
* Credit Recommendations are based on a semester hour.
LD = Lower division baccalaureate/associate degree category. UD= Upper division baccalaureate degree category.
Recognizing Language Proficiency Gained Through Traditional & Non­ Traditional Means
ACTFL assessments measure an individual's language ability and proficiency in a specific language. Ratings are measured according to the ACTFL Proficiency Guidelines - 2012. In addition to measuring proficiency acquired through the traditional academic environments, ACTFL's OPI, OPIc, WPT, RPT, and LPT recognize competency gained through non-traditional settings, regardless of where or how the language was learned.
Speakers of Less Commonly Taught Languages
ACTFL assessments include both commonly taught and less commonly taught languages. This way, speakers and learners of less commonly taught languages are provided with the same testing opportunities as those available to speakers and learners of the more commonly taught and tested languages.
Scheduling an ACTFL Assessment
Language Testing International (LTI) is the exclusive licensee of ACTFL and administers all ACTFL assessments. LTI also assists candidates in registering for official transcripts with ACE's transcript service.
The American Council on Education is the major coordinating body for all the nation's higher education institutions. It seeks to provide leadership and a unifying voice on key higher education issues and to influence public policy through advocacy, research, and program initiatives. For more than 30 years, colleges and universities have trusted ACE CREDIT to provide reliable course equivalency information to facilitate academic credit decisions.
Get more information on obtaining college credit through ACE »
For more information, email us at: info@languagetesting.com or call 1-800-486-8444.