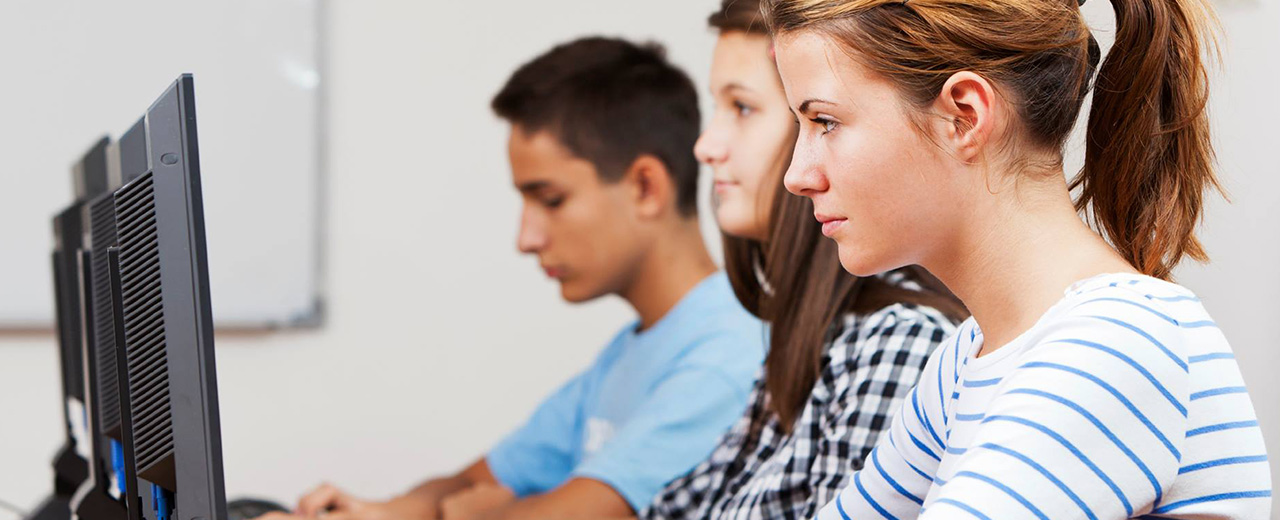 AAPPL Guide
This "At-a-Glance" guide contains all the information you will need to get started with AAPPL. Welcome, and happy testing!
Requesting and Administering AAPPL Tests, and Retrieving Results
CLIENT SITE - Login to your Client Site (retrieve your forgotten Usernames and Passwords there) to:
Order tests - Click on "Test Requests." All instructions for ordering tests are on the screen. View video.
Administer tests and View Results - Click on "Test Status" to:

Print student test logins on Avery 5160 label sheets.
View status of each student's test (not started, completed, partially completed, etc).
Listen to student speaking test responses by clicking on the "speaker" icons.
Read student writing test responses by click on the "pencil and paper" icons.
Export test data to Excel.

Print score reports by clicking on "Print Certificates"
See data graphs by clicking on "Reporting." Mouse over bars, or "print preview" for data details.
Notes On Ordering and Administering Tests:
ORDERING
Seal of Biliteracy Testing
If ordering AAPPL tests for Seal of Biliteracy Awards, use FORM B when completing the Test Request.
Who Should Upload the Test Requests:
Templates must be uploaded from teacher logins for scores to be accessible by teachers.
Custom Fields: When ordering tests you will have 3 "custom fields" you can designate.
You can re-label the custom field headings and enter demographic information for students.
Examples: "Special Ed," "Heritage Learner," "Studied Abroad," "IEP, " etc.
You must include Custom Field data when ordering if you want it reported back with scores.
Review the Proctoring Agreement that is available here.
ADMINISTERING
In advance of testing print student login labels and bring them to class on testing day.
Direct students to http://aappl.actfltesting.org to take their tests.
Teacher and Student Familiarization:
Watch the video on the ABOUT page.
Review the Tasks & Topics page so you know what tasks and topics will be on the test.
Set goals/strategies using the Score Descriptions and Sample Score Report on the Scores page.
Check out the tips videos on the Tips page.
Take the Practice Test on the Demo page.
Learn everything you ever wanted to know about AAPPL, and more on the FAQs page!
Testing students in writing? Make sure students are learning keyboarding skills in the language.
Technology:
Ask your Technology Coordinator to review the Technology FAQs.
Request that an IT staff-person help you with headset/microphone setup and settings.
Run the System Check in advance, and again just prior to testing to ensure proper settings.
Request that an IT staff-member be on hand to assist you with local issues during testing.
ADDITIONAL TECHNOLOGY NOTES:
Number of students you can test simultaneously: This is addressed in the Technology FAQs.
Using students' laptops? Run the System Check in advance and on the day of testing.
Administering the Writing test component? Prepare for keyboarding:

AAPPL will use any language keyboard application your school uses for instruction.
For additional keyboard setup instructions see the Technology FAQs.
For support contact us at aapplhelp@languagetesting.com, or (800) 486-8444 from 8:00 am 6:00 pm ET.